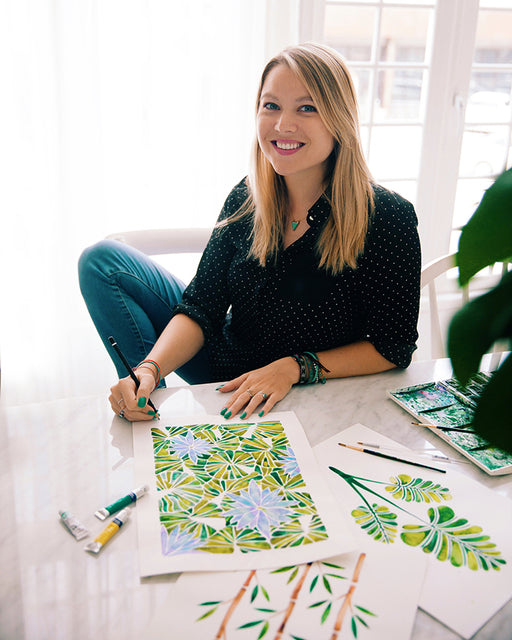 Meet the Artist
Cat Coquillette is a location-independent artist and designer. She is the founder of CatCoq, an illustration and design brand.
Cat's artwork is most known for its bright pops of color, vibrant typography, and a blend of hand-painted brushwork and clean vector illustrations. She illustrates in a variety of mediums, including digital, watercolor, ink and gouache. 
She now travels the world for creative inspiration. Despite always being on the move, she spends the majority of her time residing in Chiang Mai, Thailand.
Read More